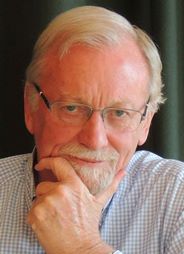 Welcome to the personal website of Gareth Evans
Professor the Hon Gareth Evans AC QC FASSA has been Chancellor of the Australian National University since January 2010. He was a Cabinet Minister in the Hawke and Keating Labor Governments from 1983-96, in the posts of Attorney General, Minister for Resources and Energy, Minister for Transport and Communications and - from 1988-96 - Foreign Minister. During his 21 years in Australian politics he was Leader of the Government in the Senate (1993-96) and Deputy Leader of the Opposition in the House of Representatives (1996-98). From 2000 to 2009 he was President and CEO of the Brussels-based International Crisis Group, the independent global conflict prevention and resolution organisation.

He has written or edited eleven books - including Inside the Hawke-Keating Government: A Cabinet Diary (2014, forthcoming), Nuclear Weapons: The State of Play (co-editor, 2013) and The Responsibility to Protect: Ending Mass Atrocity Crimes Once and for All (2008); has published many newspaper articles and over 100 journal articles and chapters on foreign relations, human rights and legal and constitutional reform; has honorary doctorates from Melbourne, Sydney, Carleton and Queen's Universities; and has lectured at many universities around the world, including Oxford, Cambridge, Princeton, Yale, Stanford and the Central European University.

He has co-chaired two major International Commissions, on Intervention and State Sovereignty (2000-01), and Nuclear Non-Proliferation and Disarmament (2008-10), and has been a member of a number of others. He currently Co-Chairs the International Advisory Board of the New-York based Global Centre for the Responsibility to Protect, and is Convenor of the Asia Pacific Leadership Network for Nuclear Non-Proliferation and Disarmament.

Gareth Evans was made a Companion of the Order of Australia (AC) in 2012 for his "eminent service to international relations, particularly in the Asia-Pacific region, as an adviser to governments on global policy matters, to conflict prevention and resolution, and to arms control and disarmament", and in the same year was elected an honorary Fellow of the Academy of Social Sciences of Australia (FASSA). Foreign Policy magazine cited him as one of the Top 100 Global Thinkers for 2011 "for making 'the responsibility to protect' more than academic". In 2010 he was awarded the Franklin and Eleanor Roosevelt Institute Four Freedoms Award for Freedom from Fear, for his pioneering work on the Responsibility to Protect concept and his contributions to conflict prevention and resolution, arms control and disarmament.
(July 2014)
Click here for a full-length biography.
---
Recent Speeches, Papers and Comments
"The Right Iraqi Intervention", in Project Syndicate (Worldwide Distribution), 13 August 2014

"Humanitarian Architecture", Launch of Esther Charlesworth, Humanitarian Architecture: 15 Stories of Architects Working After Disaster, Melbourne, 12 August 2014

"The Road to Abolition: Beyond the Nuclear Umbrella", Keynote Address to the Asahi Shimbun International Peace Symposium, The Road to Abolition of Nuclear Weapons, 2 August 2014

"Abe's Asian Gambit", in Project Syndicate (Worldwide Distribution), 28 July 2014

"A Responsibility to Protect Iraqis?", in Project Syndicate (Worldwide Distribution), 24 June 2014

"Australia Hinders Progress in Middle East Peace Process", in The Age and Sydney Morning Herald, 8 June 2014

"Five Reasons Why the Sky Is Not Falling", in Project Syndicate (Worldwide Distribution), 27 May 2014

"Bob Carr's Diary of a Foreign Minister", Book Launch, Sydney, 14 April 2014

All Speeches and Publications



New Book
Inside the Hawke-Keating Government: A Cabinet Diary (Melbourne University Press, Launch Date, 27 August 2014) xvii + 414 pp

'A joy to read. Fascinating in its wealth of detail, Gareth Evans's first-hand account is utterly absorbing. Some of the exchanges are gems, as is the book as a piece of political history.' ALAN RAMSEY

'The irrepressible Gareth Evans doesn't hold back in a diary that records the day-to-day achievements and frustrations of ministerial life and is bitingly frank about colleagues.' MICHELLE GRATTAN

'Gareth Evans at his best - sharp, compelling and revelatory' - PAUL KELLY
Site last updated 13 August 2014
Website Contents
Biography
Full-length and summary biographies of Gareth Evans.
Publications
Books, monographs, chapters, journal articles and opinion page articles by Gareth Evans, and co-authored commission reports.
Speeches
Major speeches and papers by Gareth Evans, as foreign minister and subsequently.
Videos and Broadcasts
Since 2011.
Organisations
Information about organisations with which Gareth Evans is or has been associated.
Images
Selected photographs.
Contact
Email and university addresses.